10-Week Design Course - NEW START DATE - Nov 13, 2023-Jan 19, 2024
Type: 10-Week Design Course
Instructor: Cecil Bilbo
$8000.00

---
11 AM - 3 PM
You can have a productive designer in 10 weeks. Graduates of the course will be able to lay out sprinklers and piping, and then calculate and stocklist an entire sprinkler system. And they will be able to do it using YOUR software.
Upon completion, your new employee will have the equivalent of one year of experience (depending on the student, maybe more).
This is an intense, accelerated course. Much like a Summer Semester in College. It will require students to use an entire 8-hour day to complete course work This will include lectures, lab time, and homework.
This 200-hour program is completely ONLINE. Lectures and Lab Time are conducted LIVE for 4 to 5 hours a day, five days a week.
The live online format means:
No travel costs
No time away from family
Attend classes from anywhere
Daily interaction with the instructors
Real training from the best teachers in the industry
Potential designers can be recruited in your area. They can then take the course in your office, or anywhere you think would be most beneficial.
WE DO NOT PROVIDE CANDIDATES FOR YOU!
We look forward to seeing you or your recruit in class!
Cost
The course is $8000.
Option: Pay in Installments
$3000 up front
$3000 before week 4
$2000 before week 7
---
Requirements
For this program, you will need to have the following:
A computer that is preloaded with the software your company uses for design work.
A camera and a microphone that can be used with your computer for classes.
A copy of the NFPA 13 standard.
A copy of the NFSA's Design Textbook, Layout, Detail and Calculation of Fire Sprinkler Systems (3rd Edition)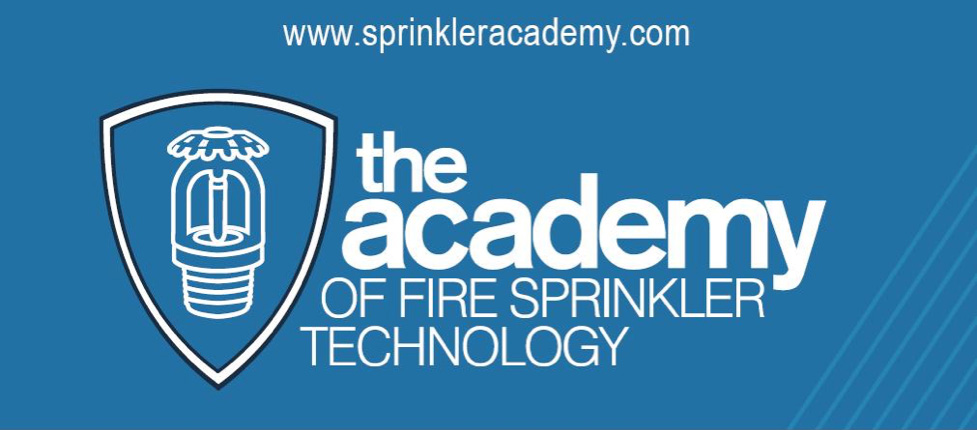 Registration
Syllabus
Each of the SST classes are one week of instruction and learning.
ACADEMY 10-WEEK ACCELERATED DESIGN COURSE
Remember this is an intense training course. Much like College Summer Classes, they are accelerated and demand entire days of training, lab and homework!
Fire Sprinkler Designer Curriculum
WEEK ONE (SST 101)
Introductions and Expectations
Our Industry
Codes and Standards
Types of Sprinklers
Types of Systems
Materials and Components
WEEK TWO (SST 102)
Hazards
Plans and Blueprints
Specs
Sprinkler Location and Position
Coverage Areas for Pendent, Upright and Sidewall
Spacing Pendent and Uprights
WEEK THREE (SST 103)
Week One and Two Review
Small Room Rule
Spacing Sidewalls
Spacing EC's
Obstruction Rules
Project #1
Project Spec's
Sprinkler and Piping Layout
WEEK FOUR (SST 104)
System Risers
Water Supplies
Calc Intro
Lesson
WEEK FIVE (SST 105)
Calc Project #1
Calc Project Using Software
Project meetings, files, forms and RFI's
Project Submittals
Project Submittals Review
WEEK SIX (SST 106)
Pipes, Fittings and Cut Lengths
Numbering Mains and Branchlines
Stocklisting by hand
Listing Mains and Branchlines
Listing Loose Materials
Stocklisting on the Computer
Stocklisting the Project Hangers
WEEK SEVEN (SST 107)
Project #2 Layout, Calc and Submittal
Fabrication List and Fab Exercise
Installation Plans and Installation Exercise
WEEK EIGHT (SST 108)
Residential Sprinklers
CPVC Pipe and fittings
CPVC Fab Exercise
Concealed Spaces
Other Special Situations
Dry Systems
WEEK NINE (SST 109)
Project #4 Layout, Calc, and Submit
Project #5 , Layout and Calc
Complicated Remote Areas
WEEK TEN (SST 110)
Standpipes
Combined Standpipe and Sprinkler System
Standpipe Project
Final Exam & Assessments